Valentine's Day Pianist
What could be more romantic than the sound of beautiful piano music on Valentine's Day?  Be it a wedding reception, engagement party, hotel foyer or a restaurant, romantic live piano music will add a touch of elegance and class to this special day.  Not only can we provide your Valentine's soundtrack, but you can get that romantic look too by hiring our white baby grand piano shell.  Just place a red rose on the top and you have your perfect Valentine's Day Piano.
"You are always new, the last of your kisses was ever the sweetest" – John Keats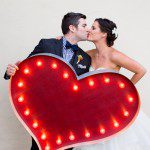 History of Valentine's Day
Flowers, chocolates, love hearts, romance and music are what we associate the fourteenth of February with today.  However, February has long been celebrated as a month of romance with the origins of Valentine's Day dating back to ancient Roman times.  Valentines is named after a Christian martyr from the 5th century.  In England, February became associated with love during the Middle Ages, most probably following on from the Pagan fertility festivals that were held as the winter came to an end.  Traditionally lovers exchanged hand written notes.  The oldest known valentine was a poem by Charles, Duke of Orleans, written in 1415 to his wife while he was imprisoned in the Tower of London, following his capture at the Battle of Agincourt.  The poem is now part of the manuscript collection at the British Library.
Top Love Songs for Valentine's Day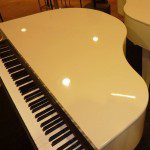 So many wonderful songs have been written about love throughout the years but one song associated with Valentine's Day stands out above all the others and that's the beautiful Rodgers and Hart show tune "My Funny Valentine".  Written for the 1937 musical 'Babes In Arms' (which also featured "The Lady Is a Tramp", "Where or When" and "I Wish I Were in Love Again") "My Funny Valentine" quickly became a popular jazz standard, appearing on over 1300 albums by 600 different artists including Ella Fitzgerald, Frank Sinatra, Chet Baker, Miles Davis, Chaka Khan and Elvis Costello.
Aside from "My Funny Valentine", we have compiled a list of our top and most requested love songs for Valentine's Day from our vast repertoire which sound wonderful played on the piano.  You may like to include these romantic love songs for your Valentine wedding or engagement party soundtrack, or to just listen to together with the lights dimmed and the candles lit.
My Funny Valentine (Rodgers & Hart)
Endless Love (Diana Ross & Lionel Richie)
How Deep Is Your Love (Bee Gees)
And I Love Her (The Beatles)
I Can't Stop Loving You (Ray Charles)
When A Man Loves A Woman (Percy Sledge)
Close To You (The Carpenters)
I Just Called To Say I Love You (Stevie Wonder)
Unchained Melody (The Righteous Brothers)
The Last Waltz (Engelbert Humperdinck)
Valentine's Day Weddings
You'll need to do plenty of planning for a Valentine's Day wedding.  Whilst February is not generally associated with weddings, Valentine's Day is one of the most popular days of the year to get married.  Wedding venues and wedding suppliers such as florists, DJ's, bands and musicians will be very busy on this day and the days surrounding it.  Call us today on 01252 821567 to talk about your Valentine Wedding Music.
"Love Is The Only Gold" – Lord Alfred Tennyson