Over the past 15 years, Piano Perfection has built up a superb relationship with many wedding venues, hotels, restaurants and country clubs.  Venues choose us as their preferred supplier for our reliability, trust, professionalism and friendliness to deliver an unforgettable and memorable musical experience for you and your guests.
Here are just a few venues which have chosen Piano Perfection as their recommended wedding suppliers.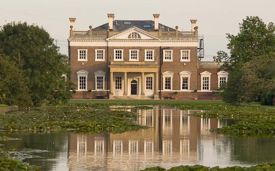 Boreham House, Essex
We have been supplying pianists at the beautiful Boreham House near Chelmsford in Essex since its inception and we are proud to be their exclusive supplier. This beautiful venue has a Yamaha grand piano on site which is of the highest quality.  Piano Perfection is known to the Chelmsford Registrars who trust our choice of pre-ceremony and ceremony wedding music and our professionalism to understand the requirements of a Civil Wedding Ceremony. 
Leez Priory, Essex
A stunning Tudor mansion north of Chelmsford, Leez Priory was the first Country House in England to be granted a licence to conduct marriage ceremonies. Piano Perfection performed at some of the very first weddings held here and continues to supply pianists today.
Gosfield Hall, Essex
During the French Revolution, Gosfield Hall became the home of King Louis XVIII and his Queen Marie-Josephine-Louise of Savoy who had fled France to live in grand English style.  With a splendid Bechstein piano in its Grand Salon, you have the choice of whether to host your reception drinks in the Salon or in the Library where we will supply an electric keyboard.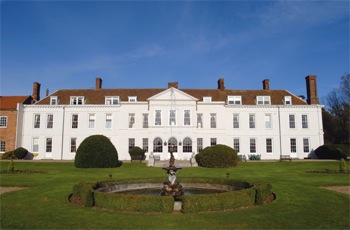 Warren House, Kingston Upon Thames
A magnificent Victorian private house set within beautiful landscaped gardens, Warren House is the perfect setting for private meetings, parties and weddings.  With several function rooms available to hire, we supply our electric keyboard at this venue as there is no piano on site. We also supply 'unplugged'  musicians for smaller parties.
Aviator by TAG Hotel, Farnborough
A contemporary luxury hotel on the Surrey/Hampshire border.
Bijou Wedding Venues
We are proud to have been handpicked by Bespoke by Bijou as recommended wedding suppliers at their four magnificent exclusive-use venues (Silchester House near Reading, Notley Park near Thame, Botleys Mansion near Chertsey and Cain Manor near Farnham).  All the Bijou venues are within a 40-90 minute drive of London and three of them have pianos on site.  We are available for meetings at these venues on a Wednesday – call us on 01252 821567 for more information or to arrange a meeting.
The Olde Bell, Hurley
One of the oldest coaching inn's in the world with rooms dating from 1135, The Olde Bell is situated in the picture perfect village of Hurley in Berkshire. With stunning views, a walled garden and a choice of rooms to hold your wedding reception, this unique venue has the added benefit of being only a few minutes' walk from the Thames.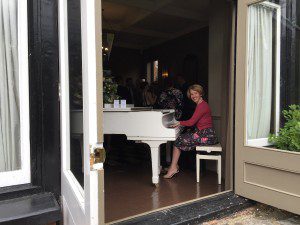 During World War Two, famous guests at The Olde Bell included Sir Winston Churchill, Dwight D. Eisenhower & Colonel Elliot Roosevelt, son of the war-time President.  Other notable guests have included Elizabeth Taylor, Richard Burton, Cary Grant & Errol Flynn.  It has become a secret escape too for many modern day notable faces.
The white baby grand piano in the Music Room lends itself beautifully to wedding reception drinks, where you can listen from the terrace on a beautiful sunny day or inside the Music Room during the cooler months.  See our versatile repertoire.
Baylis House, Slough
A unique Grade I listed building set in four acres of landscaped grounds with state-of-the-art banqueting facilities, on-site accommodation and an award winning restaurant and summer marquee. Baylis House has the capacity to cater for up to 1000 people and is, therefore, an extremely popular choice for Asian weddings.
Froyle Park,  Hampshire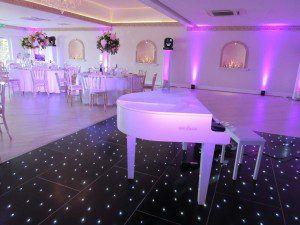 A luxury country estate surrounded by rolling hills situated in the village of Upper Froyle in North Hampshire, this Jacobean Manor House dates back to 1086 when the Manor was given by William the Conqueror to the Nuns of St Mary's Abbey.  This venue has a grand piano in the Purple  Room which is ideal for reception drinks.  For parties in the Grand Ballroom, we can supply our piano shell and electric keyboard.
Northbrook Park, near Farnham
An imposing country estate on the outskirts of Farnham near the Surrey/Hampshire Borders. This luxurious Grade II-listed manor house, with its beautiful walled gardens, has breathtaking countryside view across its 120 acres of land.  There is no piano on site but our baby grand piano shell and keyboard looks amazing in the Vine Room!