The Music Room, Buckingham Palace Pianist
What an absolute privilege it was to play the piano in the Music Room at Buckingham Palace for The Institute of Civil Engineers' 200th Anniversary drinks reception hosted by HRH The Duke of York.  On a beautiful summer's evening, with the garden doors open and a wonderful view of the Palace Gardens, I felt honoured to have played in this magnificent setting.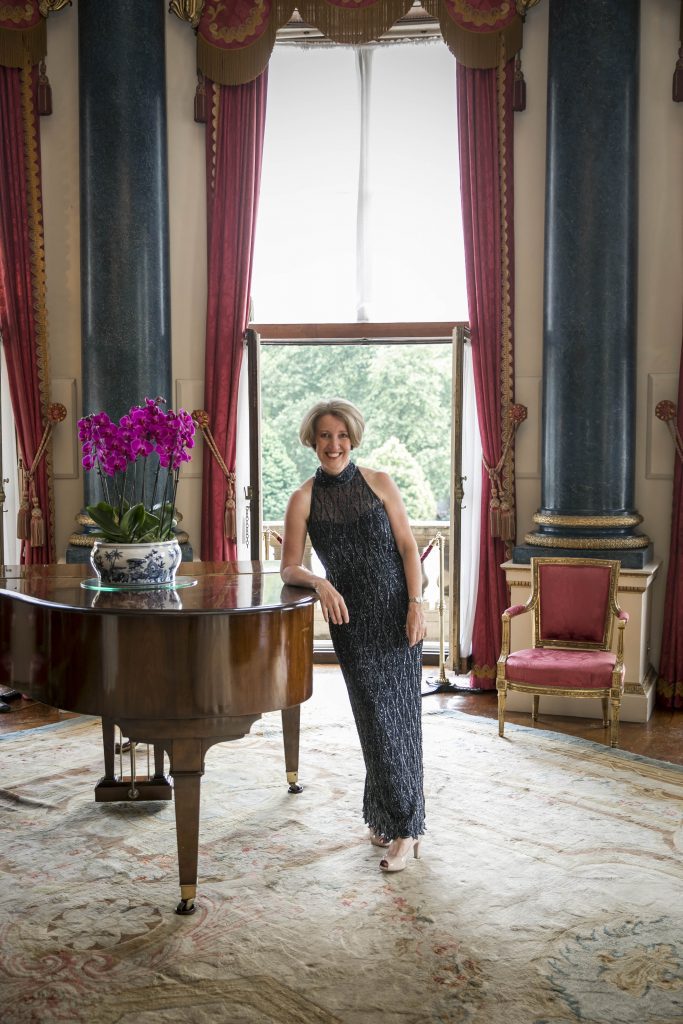 Buckingham Palace was originally a three-story block house owned by John Sheffield, the Duke of Buckingham, and later bought by King George III in 1761 as a gift for his wife. Queen Victoria was the first reigning monarch to make the palace her home in 1837.
Formerly known as the Saloon State Room, The Music Room is where many Royal children were baptised including The Prince of Wales, The Princess Royal, The Duke of York and The Duke of Cambridge.  It is divided by a series of blue scagliola columns in between arched mirrors and doorways with two cut-glass chandeliers hanging from the ceilings which I hadn't noticed until dusk when the lights came on and the scale and beauty of this room really came to life.  After the drinks reception, the guests moved into the adjoining room for dining – the magnificent Picture Gallery.
Working inside the Royal Palace was an incredible experience and unlike no other.  It really means a great deal to me to have played at Buckingham Palace and is a great source of pride as well as recognition of the fact that both me and my company provide an exemplary service to all those that use us.
Buckingham Palace has 775 rooms, including 19 State rooms, 52 royal and guest bedrooms and 188 staff bedrooms.  I can be forgiven then, for being completely unable to find my way out of the Palace after the event!