80th Birthday Gift Ideas – Live Music
In the news recently we heard that according to the Office for National Statistics, sixty-five to eighty is the happiest age group for adults, with life satisfaction and happiness all peaking in that age bracket.  So what does make an older person happy?  Spending time with family and friends seems to be the top answer.  Oh yes, and cake.
It's not uncommon to hear of 80 year olds using laptops, kindles and smartphones.  Generally they have all the material items that they need.
So what do you buy for a 80th birthday celebration?  According to surveys, most 80 years don't want 'stuff'.  They much prefer doing things with friends and family.  Top gift ideas seem to include:
A afternoon tea
A trip on the Orient Express
A Thames River Cruise
A Night out at a show
Most of these suggestions involve music in some way.  An afternoon tea in a London hotel for example, will usually have a pianist in resident.  So too does the Orient Express, certain Thames River Cruises and a night out at a musical!
Give the Gift Of Music – Hire A Pianist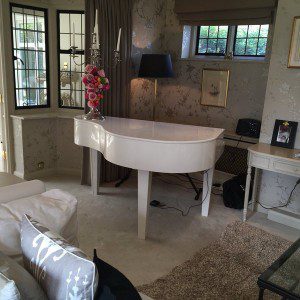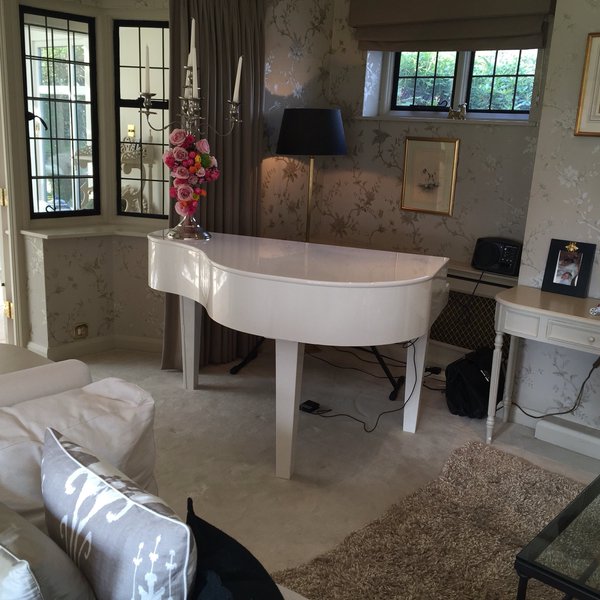 So why not give the gift of music to your loved one?  You can book our pianists for an afternoon tea in a hotel or tea room, village hall or function suite or we can come and play at your house or your garden party if you're having a gathering there.  It doesn't matter if you don't have a piano, we will supply an electric keyboard included in the booking fee or you can hire our grand piano shell for the wow-factor.  You'll be amazed what an impact a pianist will have at a party.  What's more, we can tailor our repertoire to suit the age group and your loved one can hear some wonderful songs from their youth.  Typical song choices for 80th birthday parties would include songs made popular by Nat King Cole, Dean Martin, Frank Sinatra and Ella Fitzgerald, together with songs from the golden era of stage and screen.
Of course an 80th birthday party pianist would also be a wonderful gift for a Ruby, Golden or Diamond Wedding Anniversary too.  Get a quote today and see how we can transform your celebration.
How To Throw The Perfect 80th Birthday Party
Like most family occasions, there will be a wide variety of age groups at an 80th birthday party.  If you're throwing a party, remember that for an 80th birthday there will be lots of close friends who are also of the same age group.  They don't want loud music blaring out, they want to chat and catch up.  They don't want to stand around having canapés.  They want to sit down on a chair and eat!  They won't want a late night either, which is why an afternoon party is a great idea.  A lovely cake always goes down well too because who's worried about getting fat at 80?
Adding a pianist to the celebration will create a great ambiance and provide a beautiful back-drop to conversation.  We can also play 'Happy Birthday' or 'Congratulations' at an appropriate time.  We'll fill the pregnant pauses too, which normally occur straight after speeches.
Some other nice ideas to consider for the party could include:
Setting up a table with pictures from their life including holidays, wedding, children and grandchildren.
Doing a newspaper archive from the year they were born (include fun facts and nonsense).
Doing a video guestbook where guests can leave a 'happy birthday' video message.
Print a life size cut-out of the birthday person and place it at the entrance to the party.
If none of this has inspired you and you're still looking for a physical gift to wrap?  How about garden centre vouchers or an electric tin-opener?